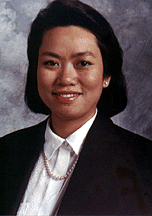 Tess Reynolds has carved a place as one of the leading marketers in the personal computing industry. She is well recognized for her instrumental role in the creation and market success of Harvard Graphics, a software package that defined the presentation graphics category in 1986 and was the corporate standard in presentation graphics software up to the early 90s.

At Software Publishing Corporation, Reynolds helped grow Harvard Graphics from a concept to a worldwide, multi-product business with revenues of approximately $150 million and market share of over 65%. As Director of the Graphics Business Unit at Software Publishing, she managed marketing, product planning, software development, quality assurance, documentation and technical support. Tess also served as Vice President of Marketing for a start-up company, Coactive Computing, which offered an integrated network solution for small businesses and consumers.

Since 1994, Reynolds has been president and founder of On-Hand Marketing Partners, a consulting firm that helps technology companies gain a competitive advantage in their marketplaces. She has served as a right hand to CEOs and served on the marketing advisory board of several companies. Her clients include: Adobe, Hewlett-Packard, IBM, Lucent Technologies, Netcom/ICG Communications, Symantec, and a host of smaller, start-up companies.

Reynolds has also partnered with industry guru Seymour Merrin on several consulting projects. Through his company, Merrin Information Services, Inc., she conducts merchandising and promotions seminars, which have been attended by several hundred marketing and sales professionals from throughout the PC industry.

Tess received an MBA from Santa Clara University in California and a Bachelor's degree in Economics-Honors from the Ateneo de Manila University in the Philippines. She also completed executive-level courses at Stanford University and Cal-Tech. Her early marketing training was received at Procter & Gamble and at Coca-Cola in the Philippines.

Reynolds is a frequent public speaker at computer industry conferences. She was a 1990 recipient of the YWCA Tribute to Women in Industry (TWIN) award for outstanding female executives in Silicon Valley.